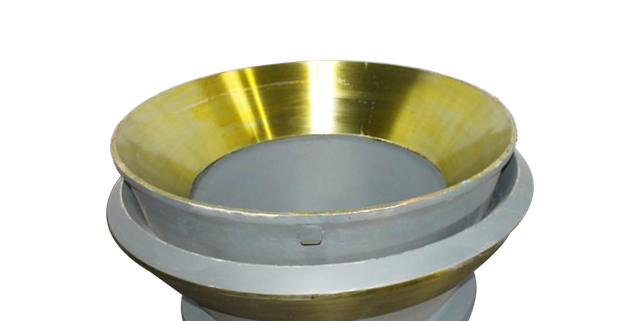 The correct use of the crusher is also to pave the way for maintenance and avoid more wear and tear of the crusher. There are 5 ways to reduce crusher wear:
After the crusher is in normal operation, then it can start feeding.
The crushed materials should be evenly added into the crushing cavity, and side feeding or full feeding should be avoided to prevent unilateral overload or overload.
Under normal circumstances, the temperature rise of the bearing does not exceed 35 ℃, and the maximum temperature does not exceed 70 ℃.
Before stopping, the feeding work should be stopped first, and the motor can be turned off after the crushed materials in the crushing chamber are completely discharged.
During crushing, if the machine stops due to the blockage of the material in the crushing cavity, the motor should be turned off immediately, and the material must be removed before restarting.
https://www.crusherparts.org/wp-content/uploads/2022/04/reduce-crusher-wear.png
640
640
Admin
http://www.crusherparts.org/wp-content/uploads/2022/01/Hunan-JY-Casting-blue.png
Admin
2022-04-12 15:29:18
2022-04-12 16:07:48
5 Ways to reduce crusher wear